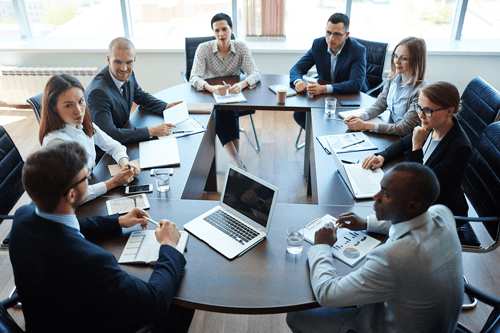 Connector for Tableau
Integrate Experience Insights
Easily integrate and visualize content, operational, and planning data with the Aprimo Tableau Connector. Empower business users to tap into real-time Aprimo data through Tableau to uncover new insights.
Guide Decisions: Back up your brand strategies and campaign plans with businessfriendly reports.
Quantify Return on Effort: Automate refreshes of Aprimo data in Tableau to pull together customer engagement data with content, operational, and planning data to clearly see ROI.
Elevate Your Solution: Use the power of Tableau to go beyond traditional reporting and deliver data-driven operational, financial, and digital asset insights from Aprimo.
Aprimo provides technology solutions for content, operations, and planning that enable enterprises to optimize their brand experiences and the resources they use to deliver them. Our platform gives enterprises the advantage by streamlining and governing all the behind-the-scenes activities – from ideation to distribution – involved in delivering exceptional brand experiences. aprimo.com Easily integrate and visualize content, operational, and Aprimo
How it Works
Connect to Tableau: Seamlessly connect Aprimo to Tableau to keep your Tableau workbooks automatically updated.
Automatically Retrieve Data: The Aprimo Reporting API and Tableau Web Data Connector together enable scheduled, automated refreshes.
Embed Tableau Reports in Aprimo: See your in-depth Tableau reports directly in the Aprimo user interface to give users convenient access to powerful insights.