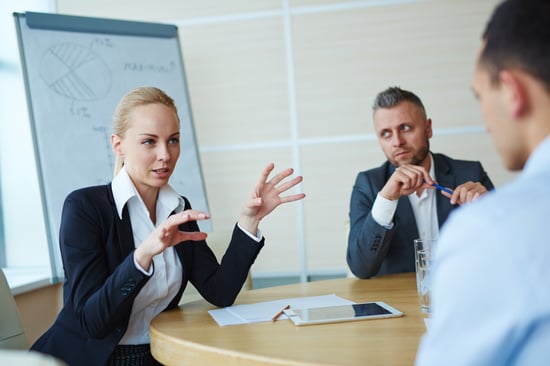 Application Consulting
Business applications are the backbone of operations for enterprise scale businesses. They facilitate every aspect of the business including marketing and sales, production, order fulfillment, accounting, and generally all business operations. These applications hold a wealth of information that can be leveraged for broader insights and to enhance the functions of these very applications. The challenge is getting the information out of these applications, assembling it, and then presenting it in a manner that can be effectively used for reporting and intuitive decision making.
That's where Solutions Plus comes in. We are proud to be a different kind of business intelligence firm. We've consolidated a unique set of business, application, data, and business intelligence skills that make us among the most knowledgeable and efficient firms in getting the information out of your business applications and bringing it together in a way that is valuable, easy to use, automated, and integrated into your daily business routines as a critical function. It's not just business intelligence for the sake of business intelligence, but rather data that becomes a crucial part of your business routines, productivity, and accuracy in decision making.
Our consultants are both technicians and skilled applications consultants, but our secret ingredient is that we also speak the language of business, and understand users' goals, demands on their time, and the best approach for enabling them with insightful data. Business users want data at their fingertips and don't have time to manually assemble data or run in circles with a technology group who doesn't really know the business, the goals at hand, and that only speaks in their technical vernacular. Our consultants have decades of business, application implementation, and consulting experience. We have worked with some of the largest businesses in the world across many different industries to cultivate this unique skill set. We work directly with you as a partner to produce automated solutions that lead you to answers efficiently and without complexity.
Our technology solutions can also raise the value of your applications. They become an extension, a valuable addition to the base product functionality of your business applications and maybe more importantly, become a connection between the application, other users, management and all the constituents who have a stake in your business processes. This aids in application adoption, raises visibility with visual reporting, and increases the overall value of your applications.
Our application consultants are ready to assist you in connecting your business applications to harness the power of your data.