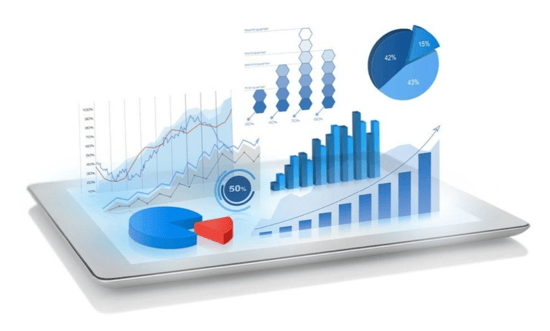 Reporting & Visualization
Now more than ever, it's crucial for businesses to leverage their data to form actionable insights and make better decisions that cater to the bigger picture.
While modern business intelligence platforms like Tableau, Power BI and Qlik make processing and interacting with high data volumes more possible than ever, they're not always easy and attainable for your team to master.
Don't waste valuable, productive time attempting to learn their detailed functions and nuances.
You need a partner that doesn't just understand business, leading BI platforms, and data structures and integration. You need a partner that speaks your language while helping you translate it all into insightful, usable, and flexible reports and visuals.
How Solutions Plus Can Help
The Solutions Plus expert consultants are here to:
Help you understand your goals and the most effective key metrics to create a complete analytics story
Create highly summarized and succinct data views that answer your questions quickly and visually
Develop flexible dashboards that allow you to change views, maneuver further into the data, and build a deeper understanding
Allow you to leverage data for actionable insights that drive better decisions at all levels of your business
Ready to eliminate your data headaches, save time, and truly leverage your data for business success? Reach out to the Solutions Plus team today.