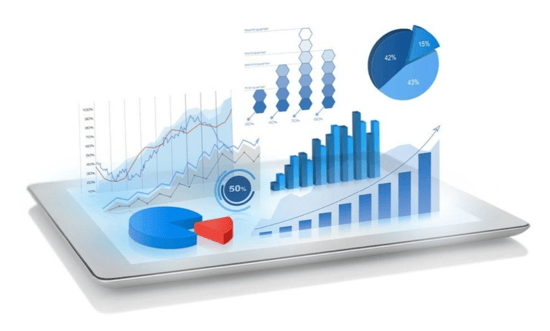 Reporting & Visualization
Now more than ever, it's crucial for businesses to leverage their data to form actionable insights and make better decisions that cater to the bigger picture. Today's business intelligence platforms such as Tableau, Power BI and Qlik offer the ability to process high data volumes, are interactive, and offer visuals that are both aesthetically appealing and draw users to answers quickly. They can be used to tell a story, intuitively lead users through an analysis, and can be used to support ad hoc analysis driven by user selections and interactions.
There is a common misconception that these products make such analysis very easy and attainable by the masses, but in practice it's not practical or productive for businesses users to spend their time attempting to learn the detailed functions and nuances of these products to accomplish their goals.
You likely have too much on your plate already and you'll need a strong partner to help you get there. You'll need a partner that understands business, these development products, data structures and integration, business applications and can translate it all into the most insightful, useable, and flexible reports and visuals.
Solutions Plus works with you to understand your goals, works in partnership with you, and can help you create a complete analytical story. We use our methodology and experience to create the overarching vision, to design the components of that vision, to determine the most effective metrics and KPI's, and how to source all the necessary data.
From there we work in conjunction with you to create highly summarized and succinct views. We create dashboard pages that answer multiple questions on the same page and flexibly do so for multiple use cases. A well-designed dashboard will give immediate answers visually and quickly, and if the user needs more information, they will be able to easily maneuver further into the data or flexibly change their view of the data to analyze the data at a deeper level. To keep your users engaged, we help you create dashboards that lead users through an analysis and make it easy for them to understand.
With Solutions Plus as your partner, you and your users will be able to effectively and easily obtain the insights you need without a time-consuming effort or advanced technical skills. We speak your language and deal with the complexity of technology. You'll be able to leverage data for actionable insights and to make better decisions at all levels of your business.