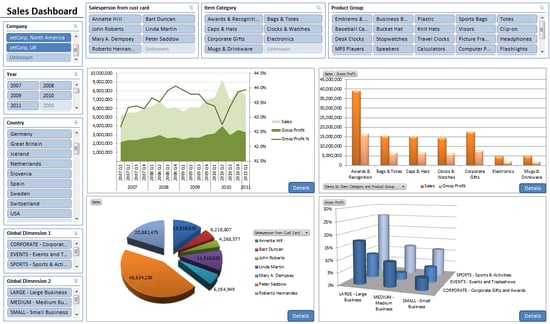 Data & Integration
Once you've identified your analytics strategy and goals, the next step will be to determine the source(s) for the data necessary to accomplish your mission. How can you best access and consolidate your data in a way that can be used for analysis without creating a herculean manual burden for you and your team? This is often one of the biggest challenges in achieving and maintaining a data-driven approach. You'll want an efficient initial effort and an automated and easily repeatable approach to keep your data current.
That's where Solutions Plus leverages our practical business, business applications, and technical expertise all combined to help you get to the most efficient solution without getting lost in the typical, high-cost IT approaches. We care more about getting you information that is compelling and easy to use than we do about conforming to a particular theory, unnecessarily heavy procedures, or specific technological approaches.
We can help you assess your business applications, the cleanliness of their data, and their data access capabilities along with your other consolidated stores of data. If your

needs are isolated to a single application, it may be best to establish a direct connection.
If it's a multi-source effort, then we can help you arrive at the best approach for bringing that dispersed information together.
Our guiding principle is very sincere and it's to help you, the business, to get exactly what you need to move your business forward as efficiently as we can.
So, we'll leave the technical jargon and overrated approaches behind. We'll speak your language and help you cut through to the best possible solution.