It's Time To Discover Your Data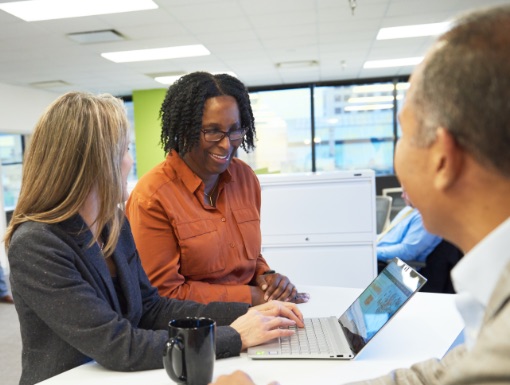 With data analytics consulting, business users and organizations can leverage data and resources to maximize their investments and make the most profitable decisions for their client and business needs.
At Solutions Plus, we offer a variety of data analytics consulting services that will give you the competitive advantage you need and achieve customer satisfaction. Our business analytics consultants will give you the tools you need to implement best practices within your analytics strategy.
Our expertise lies in major reporting and dashboard tools such as Tableau, Qlik, and Power BI. Such tools can equip you to provide your clients and stakeholders with the right data visualization at the right time.
Investing in data analytics consulting can help individuals and companies interpret their business intelligence and use it to better shape their analytics approach. Our interactive dashboards will help your company and team members push past the major challenges to better meet customer needs, streamline your data analysis and enhance the overall customer experience.
As technology and data analytics continue to evolve, data management will no longer be just about the numbers, but about how your business uses the data to connect with real people.
With our skills and years of experience as analytics experts, Solutions Plus is a trusted partner to help your company take full advantage of your data while reducing your operational costs.
Want to start optimizing data management strategy? Contact our analytics professionals today to start building your development strategy.
Originally published October 22, 2021 3:36 AM, updated November 27, 2023