Business Intelligence Reporting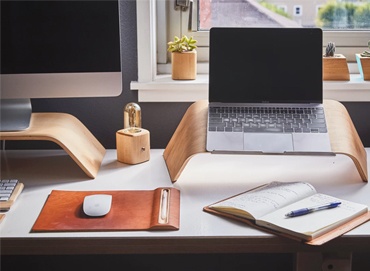 Now more than ever, it's crucial for business users to leverage their data to form actionable insights and make better business decisions that cater to the bigger picture.
How can they do this? By using tools to perform business intelligence reporting.
The term business intelligence (BI) reporting is the process of collecting, managing and interpreting data to conduct data analysis and create data visualizations. Businesses can use BI tools and BI reporting for a variety of purposes — of which the most common include analysis of customer demographics, market and financial trends, and other data sources that shape a better understanding of the company's business needs.
Business intelligence tools also allow business users and teams to visualize their data trends by breaking large amounts of data into manageable pieces of information. This way, it's easier for businesses to be able to see movement, trends, and changes better, making the analytics and data management processes much easier. Business intelligence tools can help to show this data in tables, graphs, spreadsheets, and other layouts that reveal so much information and can serve as a data warehouse.
The best thing about the data analysis that BI reporting allows for is that it's not just up to analysts or technical users to leverage. BI tools can help non-technical users to create reports and analyze data without having to request access or information from the IT department. In fact, there are BI tools and BI software that have smart features like Natural Language Processing (NLP) that make it possible for non-technical users to be able to handle data without having any coding or previous analytics knowledge.
This way, even if business users don't have much experience with dashboards, big data and data mining or with business analytics in general, they're still able to take part in making better decisions and creating smart solutions for their company.
Maybe you're wondering why businesses need business intelligence tools at all?
Think of it this way:
When business users have a way to break down and interpret data, they are empowered to make customized dashboards and reports and more fully understand the data analytics process. With BI platforms, many people are empowered to be the decision-makers needed throughout different aspects of the business. BI takes away a lot of the guesswork and enhances the entire data analytical process, thereby creating room for more accurate reporting and better collaboration.
When it comes to choosing the right BI tools, there are a few factors to consider, including:
Who will be managing your BI system

— Think about what teams or members will be in charge of managing your BI reporting system and the real-time data that comes from the platform.
Purpose

— There must be a reason why you're considering adopting a new BI system, whether you've had one previously or you're new to the game. How will the tools you're considering help you reach the goals you want in the time you need?
Standard, smart, or self-service BI?

— The choice you make in regards to standard, smart, or self-service BI tools will most likely come down to the complexity of the data sources you're dealing with. Each has its own respective advantages and can serve specific needs.
Pros and cons

— Come up with a list of pros and cons for the BI tools you might need, as well as a set of criteria that they must meet in order to be an asset to your business throughout the entire process of BI reporting.
Want to jump on board? Contact us today to get started on your business intelligence reporting journey. Our professionals at Solutions Plus Consulting can help you find the best tools and BI methods for your all reporting needs.
Originally published October 22, 2021 3:40 AM, updated June 25, 2022